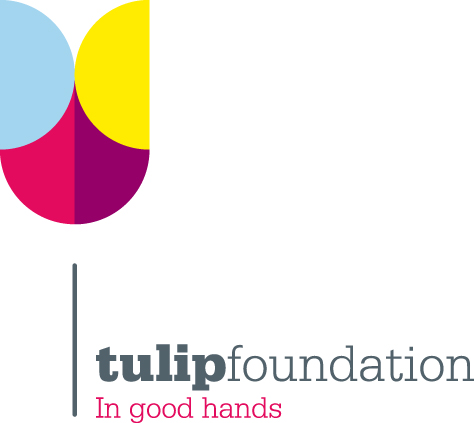 Tulip Foundation has a mission to encourage social responsibility in Bulgarian society by enhancing co-operation among civil society, the corporate sector, national and local authorities to improve the quality of life and developmental opportunities for the people by:
• Raising funds for social investment from individual donors, the business sector and public and private sources
• Providing financial and technical support to civil society organisations addressing social needs of the community at a national level
• Contributing to the effectiveness, sustainability and diversity of social programmes in Bulgaria by making targeted grants
• Serving as a professional vehicle and provide expert advice, consultancy, assessment, monitoring and evaluation of projects and programmes
• Promoting transparency, accountability and professionalism to comply with the highest ethical standards
• Working in partnership with other civil and business organisations at national or local level for greater social responsibility and sustainability of the civil sector in Bulgaria
Tulip Foundation provides grants, training and networking opportunities for civil organisations as well as forums for exchange and cooperation with the business. Various programmes of the foundation bring together organisations and people that are willing to contribute to the society. Tulip foundation is leading a few national campaigns ("Solidarity between generations", "Volunteer initiative of the year" etc.) and is systematically working for encouraging volunteering and community engagement. For some years now the Tulip Foundation runs the Marketplace programme which is aimed at cooperation between profit and non-profit organisations (companies and NGOs). in the form of exchange of goods, materials, services and voluntary work.
Tulip Foundation is active in identification, adaptation and introduction in Bulgaria of new up-to-date models and approaches in social filed. Over the past years the team has initiated and brought to practice a number of brand concepts like family group conferencing, marketplace, social impact analysis, Pass of the gift programme etc. etc.
Tulip Foundation's staff members have developed their experience in identification, adaptation and introduction of new methods in social work over the last 7- 8 years. They are experienced in delivering trainings to NGOs, social workers, police inspectors, teachers, pedagogical advisors etc. The team has worked in cooperation with numerous civil organisations around the country as well as municipalities, agencies and ministries, Parliamentary commissions etc.
The activities of the Foundation are funded by public and private donors.
Tulip Foundation is managed by a Board consisting of three to seven members who are elected for a term of four years after being assessed for potential conflicts of interest. They accept and defend the values of the Foundation and perform their tasks voluntarily without remuneration, including determining the general policy of the Foundation; supervise the administration of the organisation; establish the expenditure policy, budget and annual financial statement.
CONTACT:
Tulip Foundation
Maria Petkova (Director)
1 Reka Osam street floor 1 ap. 2
Sofia 1124, Bulgaria
Phone: + 359 2 944 27 55
mpetkova@tulipfoundation.net
www.tulipfoundation.net